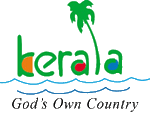 Silver Grade Homestay

approved and licensed by
Tourism Department,
Government of Kerala
Usefull Links
Home
The Casamia homestay is situated in FortCochin, the Queen of the Arabian Sea . It is easily accessible from all major tourist destinations. The beach, Chinese fishing nets, Vasco DeGama Square , St. Francis church, Dutch cemetery can all be covered within one day. A 24 km drive can take you to Cherai beach. The Dutch Palace , Jew town, the Synagogue are just a short drive away.
The guests are met at this cottage by the hosts Antony Samuel and his wife Usha Antony who are very modest and unassuming people. The service rendered at Casamia is personal, yet unobtrusive. The guests feel it as their second home. The rooms in this Homestay are simple, however, they are very spacious, immaculate and spotlessly clean. The Hosts are always ready to serve their guests to the fullest in whatever their need is. The food given is so homely that guests praise Usha's cooking skills.
Guest Remarks
"Our best stay in India,
do not miss!"
We arrived at Casa Mia by surprise, being doubled booked by our chosen hotel and arrived with stormy tempers just to be more than pleasantly surprised!We had the best room of the house with its own balcony overlooking the quiet and friendly street below. The room itself was unbelievably spotless with a rare find, comfy pillows!The family themselves are incredibly welcoming and clearly well respected in the neighbourhood. Not only did they sort out all our day trips with no hassle but the obliging husband gave up his free sunday to be our personal guide in the taxi to take us to the lesser known Indian tourist spots (waterfall tour) for no extra cost. Situation wise the homestay is easy walking distance from all Fort Cochin's sights and feels very safe. Make sure you opt for the breakfast, the Keralan breakfast being the best meal we ate our whole journey! Do not miss this place, if i ever have the money to return it will always be here!
Casa Mia Homestay

XI/661 B

Meckenzie Garden

Pattalam Road

Fort Cochin – 682001

Phone

+91 484 – 2215068

Mobile

+91 96561 22431

+91 989540 4678

Mail

casamiacochin@gmail.com

Room Rent
A/c
Non A/c
Off season
01 Apr to 30 Nov
Rs 1700
With BF
Rs 1300
No BF
Season Time
01 Dec to 31 Mar
Rs 2250
With BF
Rs 1700
With BF